Photo Safari
When I need a break from my task list, I often grab my camera and head outside for a "photo safari."  My goal is to notice the interesting things around me, perhaps in a new way.  I have fun photographing them, studying the compositions, zooming in and out, and moving my body to get interesting arrangements.  Later, I may spend some time cropping and editing on the computer.  By the time I've finished all this, I've had a very nice artistic break and I feel refreshed.
Recently, I headed for my neighbor's yard and these are some of the things I noticed in her yard.  (Click on any image for a larger view.)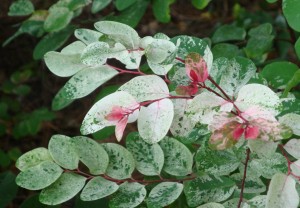 By the way, I tried this once in the produce section of my local grocery store.   It worked beautifully, but I made the stock boys quite nervous.
What interesting things can you find in your surroundings?
Ellen Lindner