New Books for a New Year
I'm a sucker for books about art, design, color, and art quilting.  For Christmas, I received two that I think will be fantastic.  Adventures in Designis by Joen Wolfrom, and it's written for quilters.  She wrote an earlier book, Visual Dance, which really taught me a lot.  I think this one will be similar, which will be a good thing.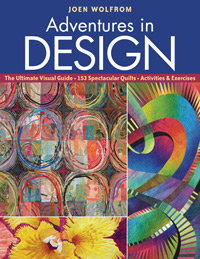 Confident Color is written for all artists, by Nita Leland.  Although it includes exercises about mixing paint, the lessons are appropriate for fiber artists as well as artists working with any medium.  Once again, Nita's earlier book, Exploring Color,  was my primary teacher on the subject.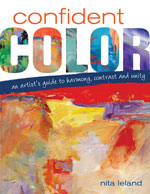 I'm looking forwarding to revisiting these topics with these authors.  It should be great for getting my 2012 creative juices flowing.
Ellen Lindner
P.S.  I've been doing a lot of left brain tasks lately and have found that my creative side has suffered somewhat.  I'm glad for books and thoughtful exercises to get me back on track.  (Or is it "off" track?  Maybe that's more like it.)