2013: Counting Blessings
As I look back on 2013, it's with a great sense of gratitude.  I had lots of fun making art, engaging with my local art buddies, and interacting with the broader art quilt community.
Here are a few snippets from my quilting activities.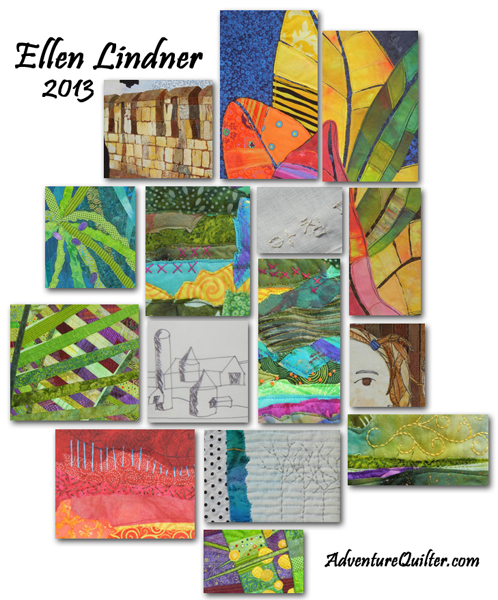 Links to the above:
Row 1 – York Wall, Croton Leaves 1 & 3
Row 2 – The Last Few Dates, Notes to a Friend 5, Morning Calm Pojagi, Croton Leaves 2
Row 3 – Crisscross, barn sketches, Notes to a Friend 6, Rather Odd Hair
Row 4 – Notes to a Friend 2, 9, & 4
Row 5 – Thorns and Berries
But, of course, quilt making is only part of my life.  The main thing I'm thankful for is time spent with family!  What a blessing to enjoy each other's company and to have lots of opportunities to do so.
I hope you're counting your blessings, as well.
Ellen Lindner