Art Quilts Revealed
I'm really excited about an upcoming event in Melbourne, FL.  It's called "Art Quilts Revealed" and it will be presented/hosted by my small art group, the Dirty Dozen Fiber Artists.  We'll have lots of quilts on display, explanations of many of our techniques, and demos every half hour.
It will be  held in Art More Place, which is a really cool space for classes and creativity.  The address is 150 East Dr., Ste. B.  I hope you can join us Sunday afternoon, September 27th!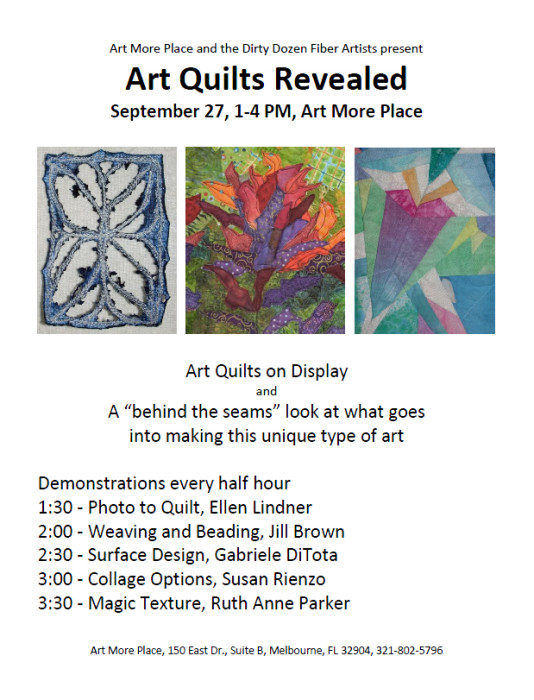 I'll be demonstrating several ways to use photos as inspiration for quilts.  My big challenge will be paring down my examples!  But, what a fun task!  Any certain quilts you'd like me to bring?
Ellen Lindner