Creative Play: Abstract Collages
When I first started my creative play, do you remember that I printed out four inspiration photos and then tore magazine pages to coordinate with each of them?  So, for these next two exercises I completely ignored the photos and used the pages only.  This worked well, since I had two color coordinated piles of papers.
Having recently watched Lesley Riley's collage segment on Quilting Arts TV, I decided to emulate her style.  Sorta.  She starts with an interesting image and surrounds/backs it with wonderful fabrics and trims.  I found a focal point image from the magazine pages and gave it a shot.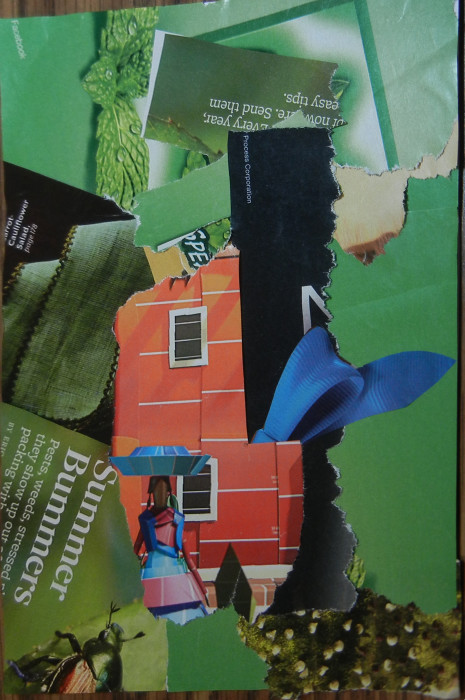 Since my papers were often in little pieces, I wasn't able to do the backing part.  That's okay.  It was a creative exercise!  (BTW, these magazine pages were for the image with leaves and berries.)
Next, I decided to work with the shapes I found in the pages themselves.  This exercise was inspired by one I saw Pat Pauly do on Quilting Arts TV.  Ignoring color, I looked for shapes.  Once again, I used them to make a collage, gluing pieces to a small piece of cardboard.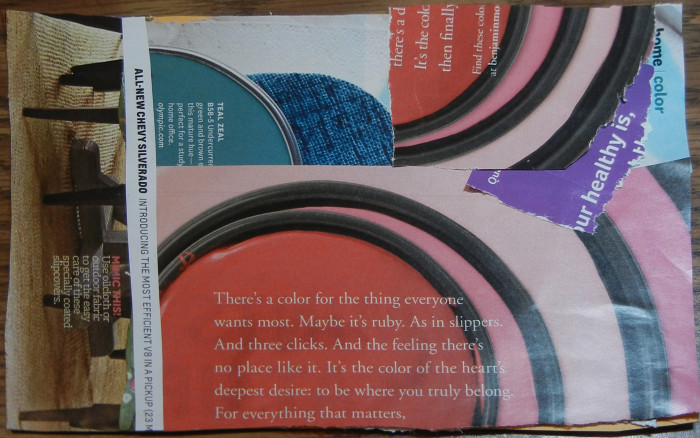 You can probably recognize paint can lids above.  how about the horizontal lines on the left?  They're the legs of dining chairs.
I sketched the major design lines and got this: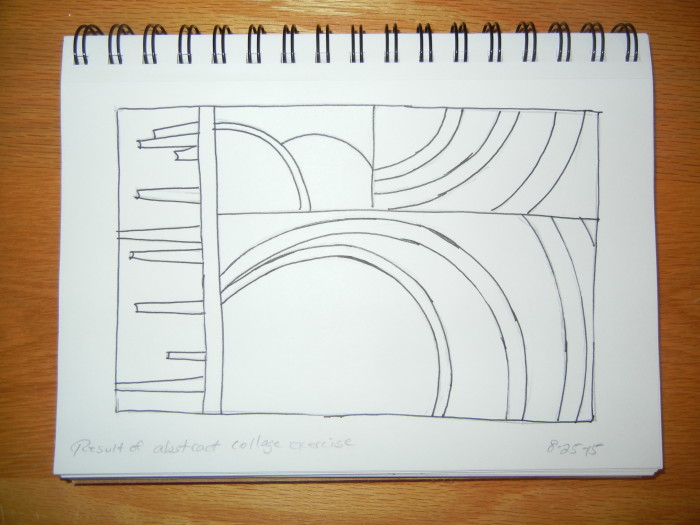 I thought that was worth playing with a bit more, so I experimented with value options on the computer.  I think this is pretty interesting.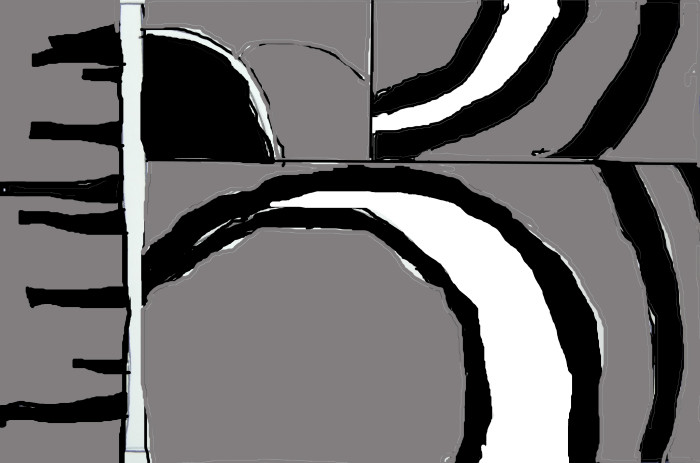 All this creative play was really getting my Adrenalin flowing.  And I wasn't finished yet!
Ellen Lindner