Creative Play: Mail Boxes
Continuing with my creative play, I started working with my photograph of farm mail boxes.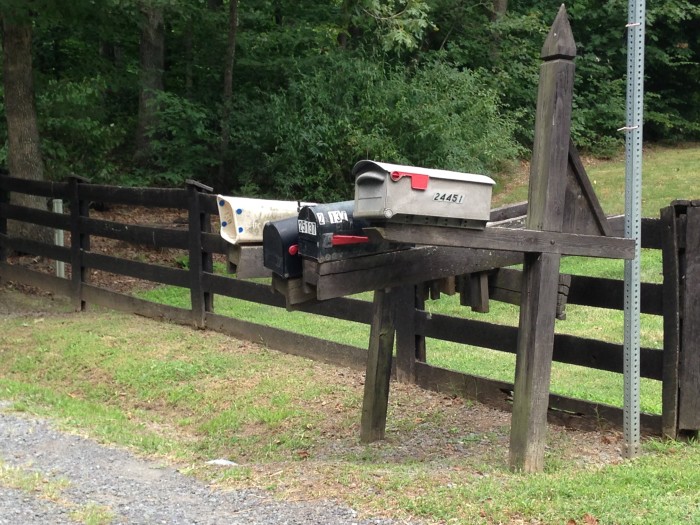 It seems that I always need to start with something very literal .  True to form, I first sketched the mail boxes.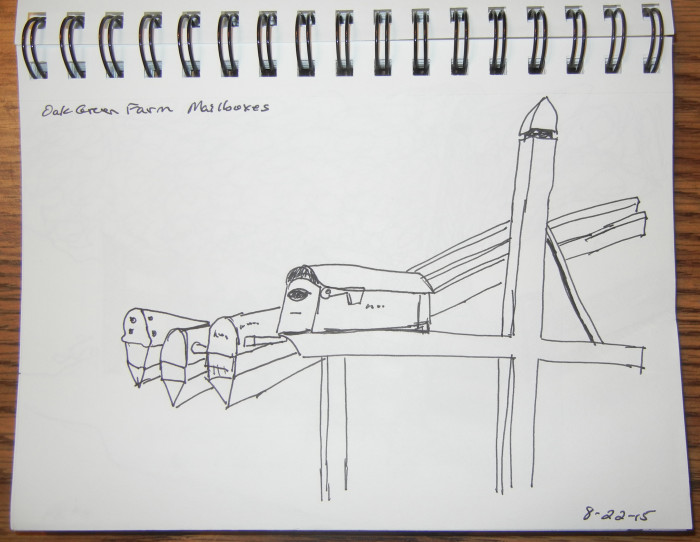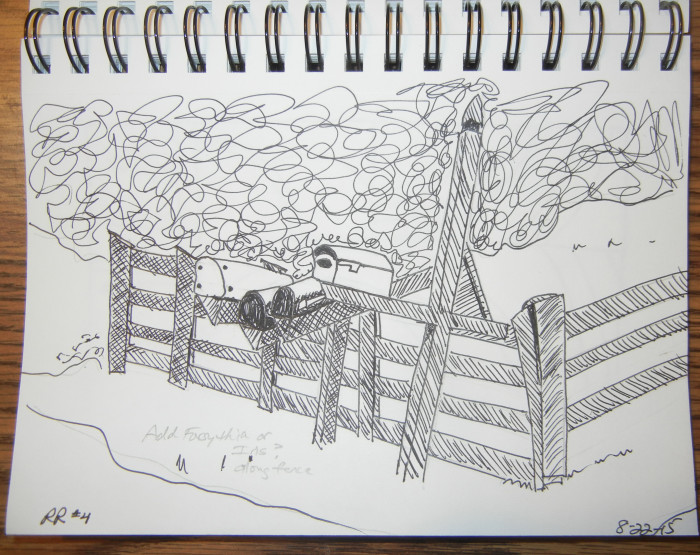 That wasn't very exciting, but it did make me think of some other mail box photos I had.  (Remember, my plan was to take all interesting detours.)  The photo below was taken in the little village of Madrid, NM.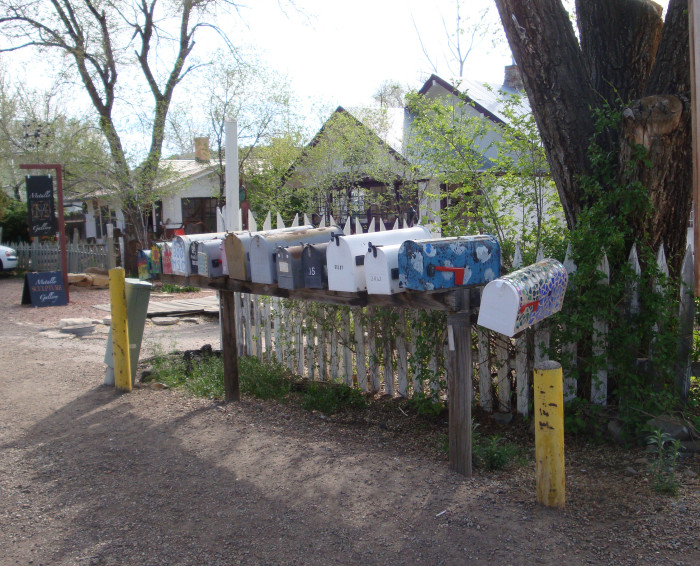 I loved the crooked boxes and there were many other interesting ones nearby.  This time I did my sketching in the computer, combining photos and auditioning several different background options.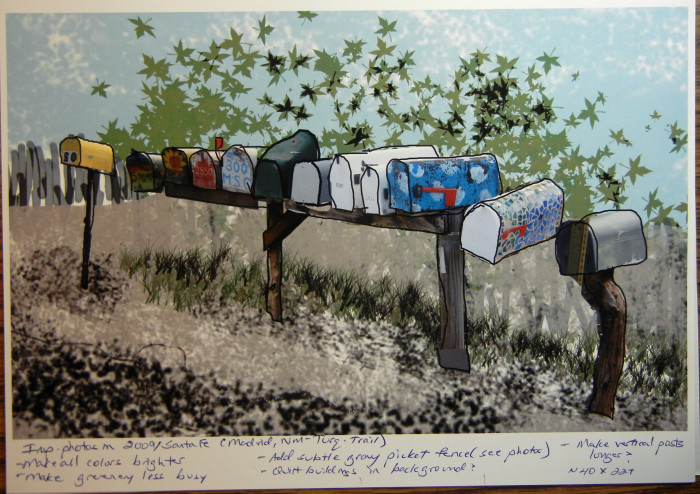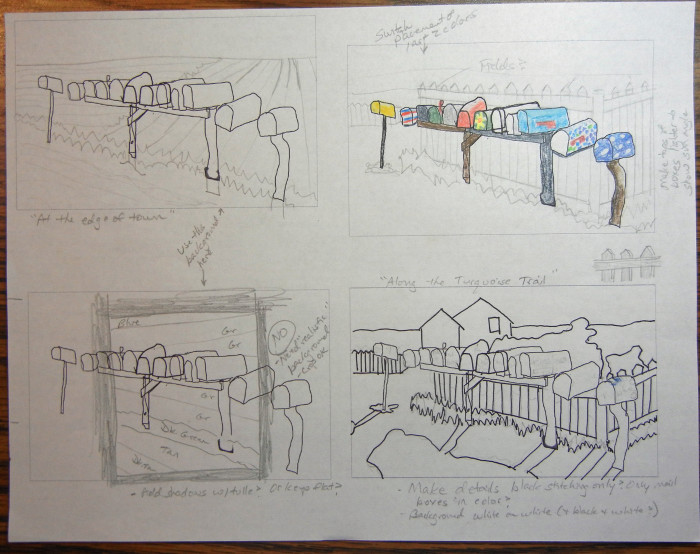 Lots of options.  What if I use an outline "drawing" of the background buildings and vegetation with colorful mail boxes in front?  Hmm.
I don't know if any of this will find it's way in to a quilt, but I DO know that I did a lot of creative experimenting with these exercises.  Which makes each of them a SUCCESS!
Ellen Lindner