Creative Play: Photo to Abstract
In my last creative exercise, I once again took inspiration from Pat Pauly and used one of her techniques for creating an abstract design from a photo.
First, I cropped one of my printed photos down to 7.5 x 10.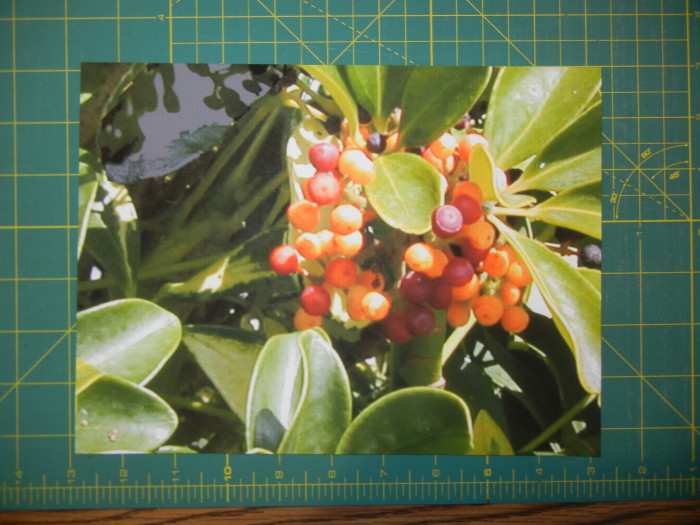 I was aiming for something that was divisible by 2.5, so I could cut it into squares.
Next, I picked out my 6 favorite squares, making sure I had a good variety of light  and dark, as well as all the colors.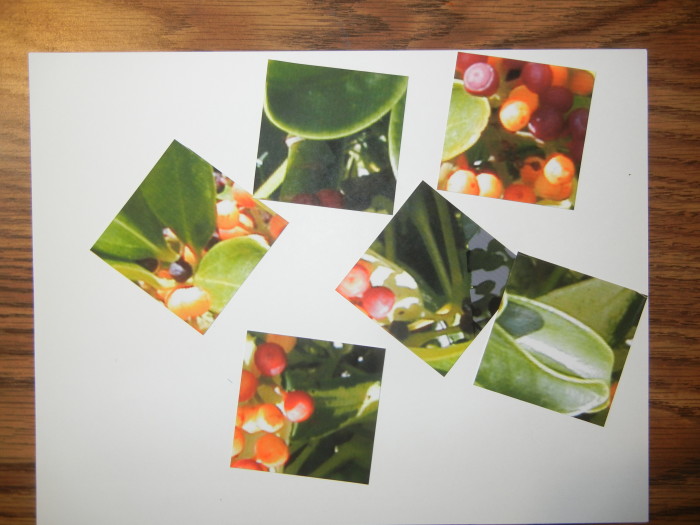 I spent some time rotating and arranging those 6 squares and came up with this.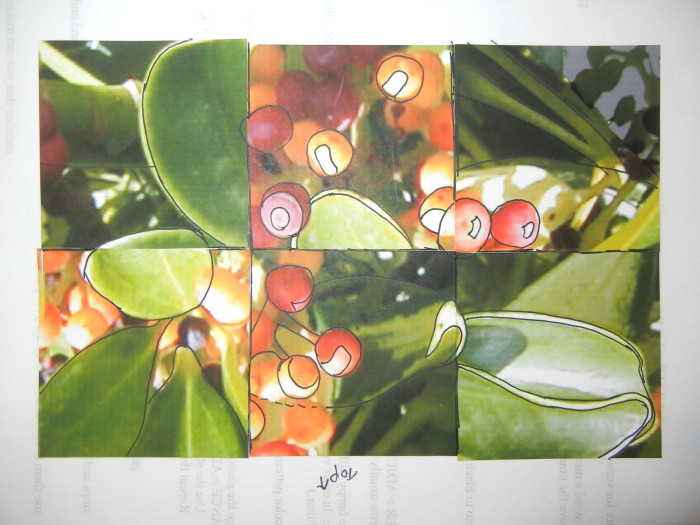 It's not meant to be a quilt design as is.  But, the idea is that the lines of it might make a good pattern for an abstract design.  Did you notice the word "Top" facing the wrong direction?  That's because I composed it in this orientation and changed it later.
I traced the major shapes with permanent marker, so I could see them more easily.  Then, I traced them onto tracing paper.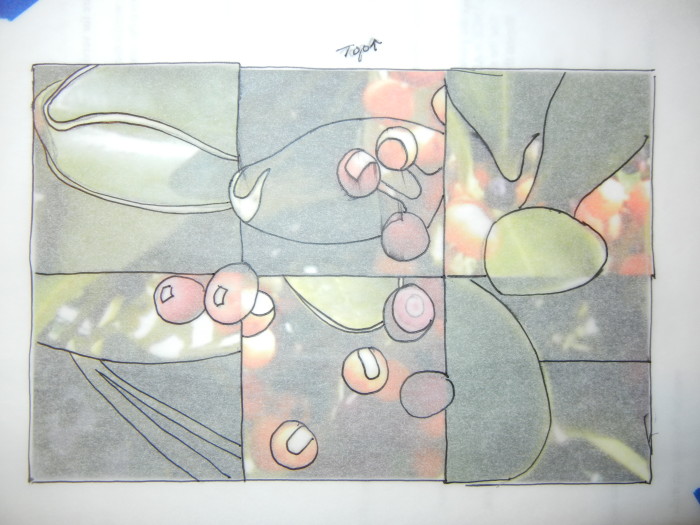 The idea is that the tracing paper pattern could serve as a pattern by itself.  And I think it could.  What do you think?  See, now it's turned "correctly."
I had leftover squares so I used 4 more and repeated the exercise.  (I just didn't like those last 2 squares.)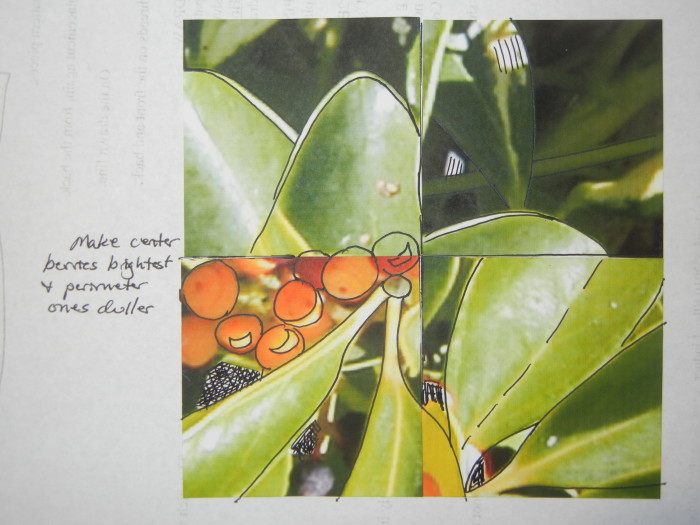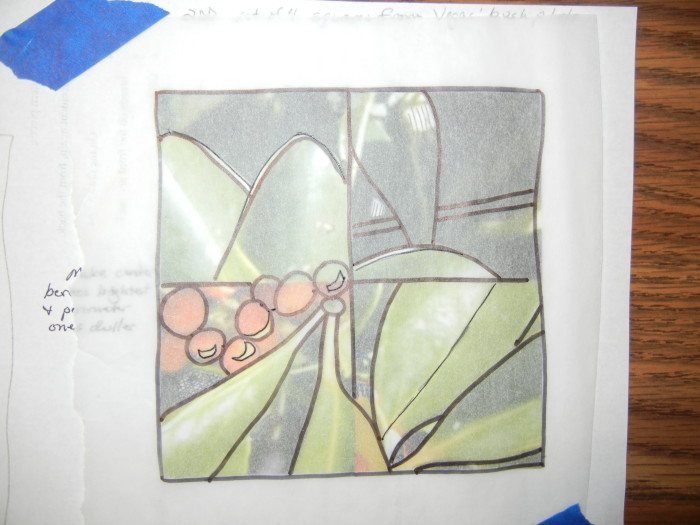 Hmm, maybe I like this one even better than those favorite squares.  Now I'm wondering what it would look like if I omitted the vertical and horizontal grid lines, merging shapes as needed.  More options!
It's easy to be intimidated by the prospect of abstracting an image, but this technique was pretty useful, I thought.  Why not try it?
Update, I just found an image of one of Pat Pauly's abstracted quilts.  It looks like she used a technique much like this.
Ellen Lindner
P.S.  See my other posts about recent creative play here, here, and here.