Art Quilts Revealed: Part One
On a fine Sunday afternoon, my art quilt group, Dirty Dozen Fiber Artists, teamed up with Art More Place, to present Art Quilts Revealed.  Our primary goal was to introduce people to a "behind the seams" look at some of the techniques art quilters use.  Our secondary goal was to introduce quilters to Art More Place, which is a creative art class space.  I'd have to say we met both targets in spades!
Having never done a group demo event like this before, we weren't quite sure to expect.  But, when the doors opened at 1 PM, people poured in.  We had displays set up, so they immediately had interesting things to look at.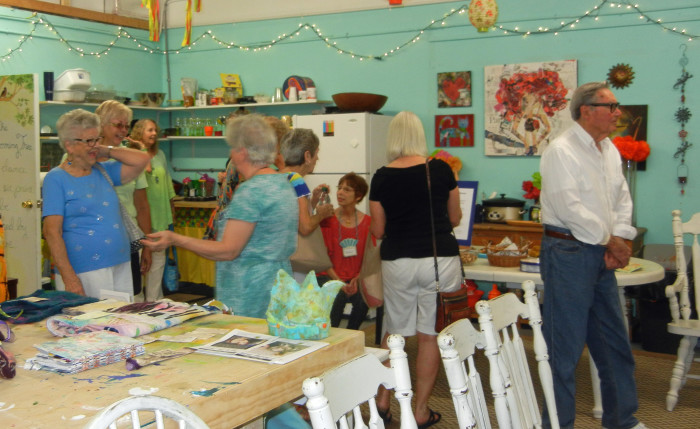 Four of us conducted short demos on various topics, so we had boards set up with a little explanation.  My topic was "Photo to Quilt," and this was the bulk of my display.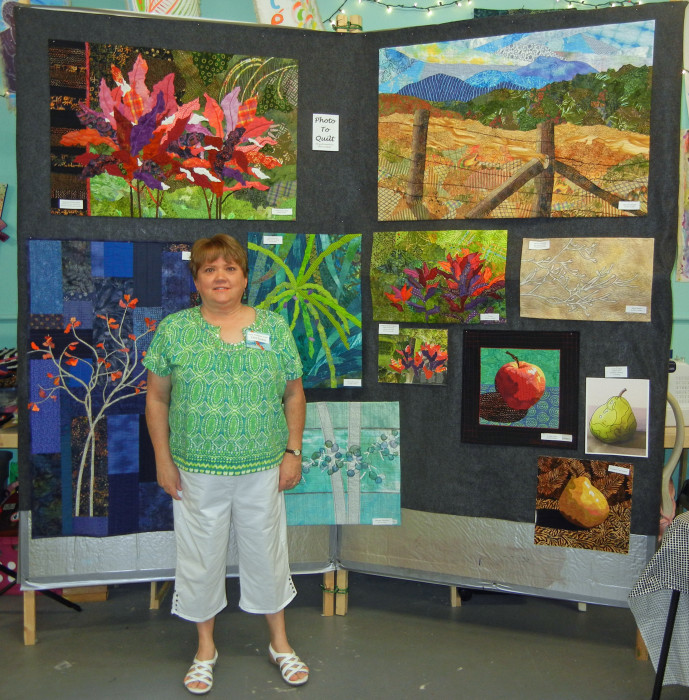 I talked about a variety of ways to interpret a photo in fabric.  Very accurate with a pattern, like the apple and pears, simplified edits of the photos (which is mostly what you see here,) and quilts that are only inspired by the idea or basics of a photo.  Ti Party, near the center shows this, both with a torn paper collage and with a raw edge fabric collage.
The audience was very attentive during my presentation.  There were about 30 people attending.  They were very interested and many asked questions afterward.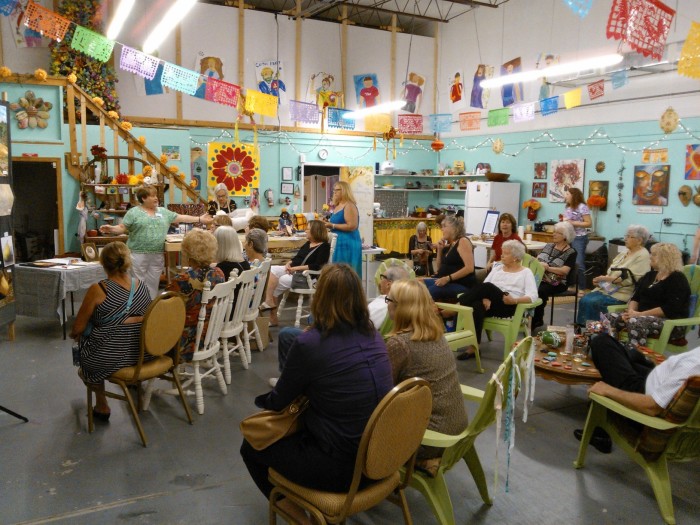 Jill Brown did a presentation on weaving and beading.  She uses both quite a lot in her work, to great effect.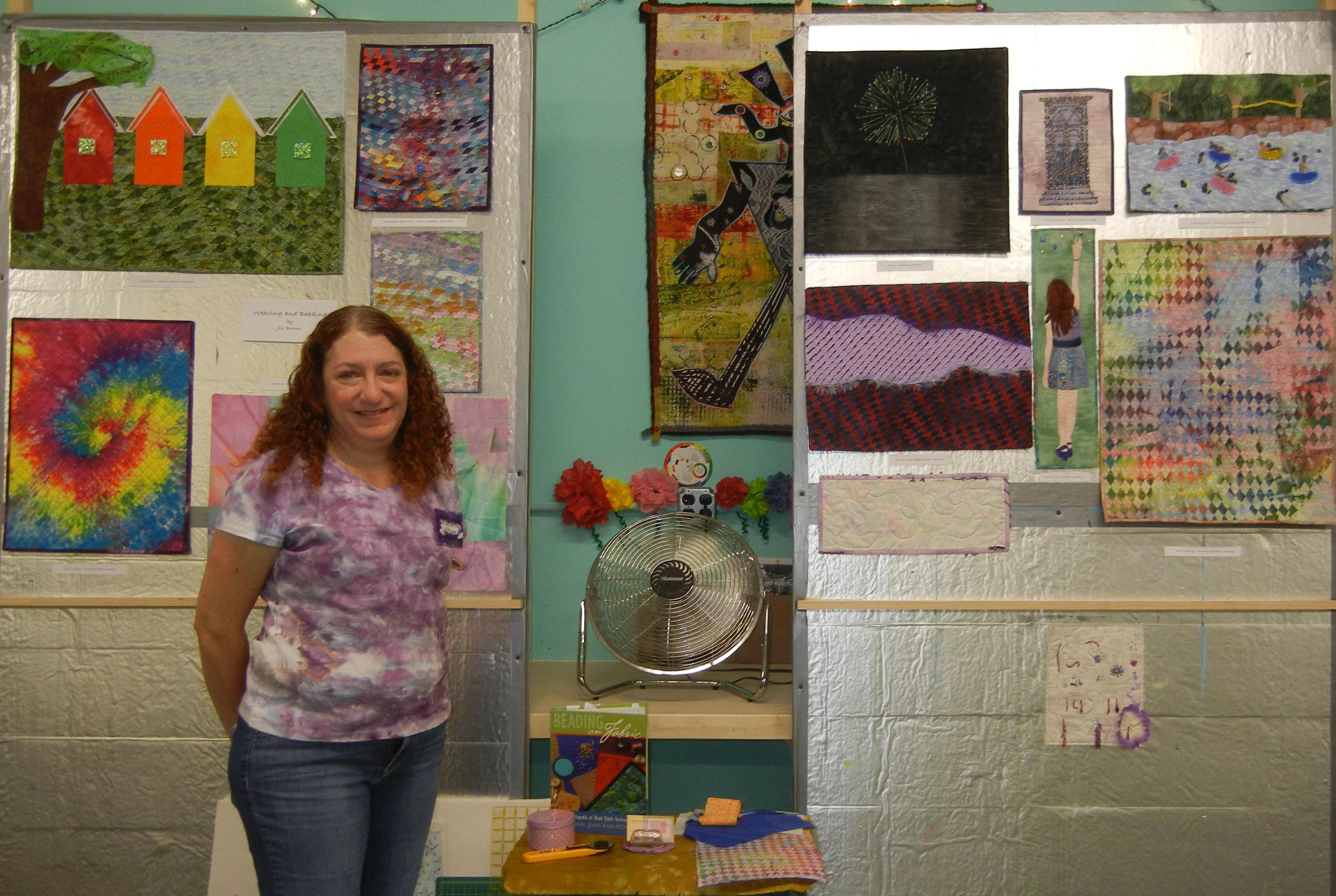 Susan Rienzo loves bright colors (as you can see,) and she also likes to use "cutouts" in her work.  These are various motifs and images that she's cut from other fabrics and incorporated into her work.  They give her work a lot of whimsy and interest.  (Sorry for the out of focus photo.)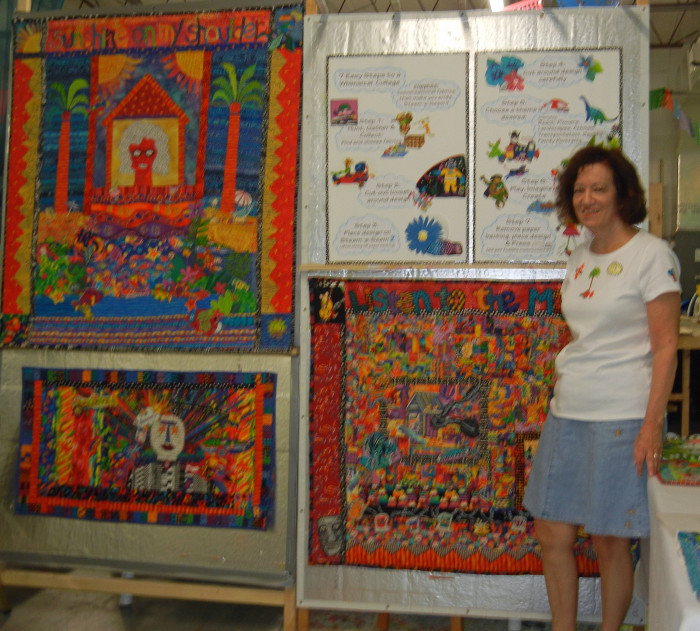 Gabriele Di Tota is hooked on surface design techniques of all sorts.  Her demo gave a brief overview of many of them.  You can tell from her display that she has a lot of fun, right?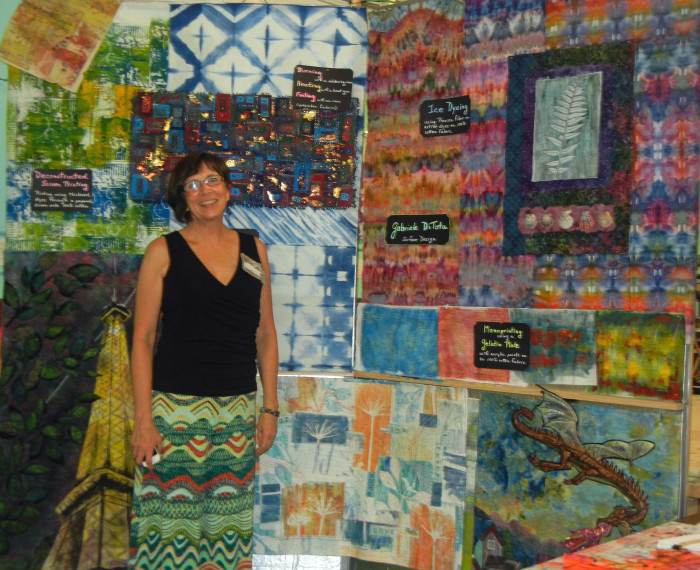 This is one of Gabriele's pieces.  She started with white fabric and created the colorful fabrics she used here.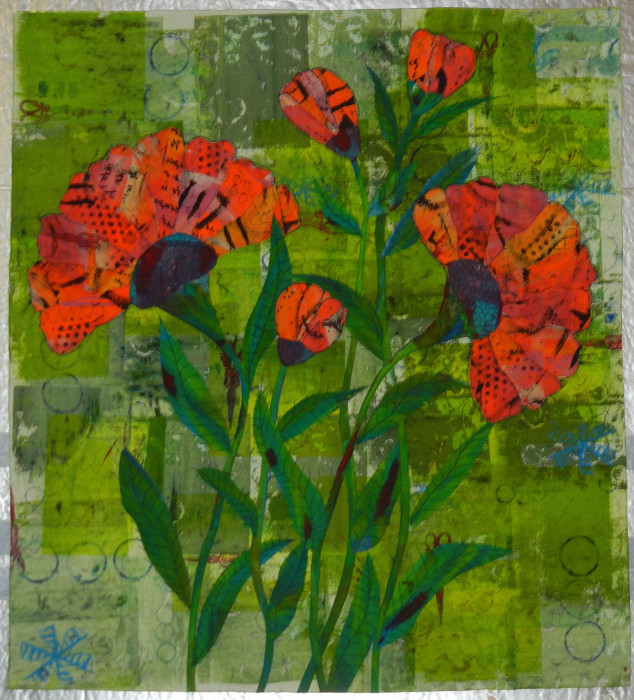 This is just the start of our fun.  I'll have more photos and info for you in the next post.
Ellen Lindner