Art Quilts Revealed: Part Two
Our Art Quilts Revealed event was very successful.  It included displays on a wide variety of techniques, as well as demos by several members.  And our audience loved it all!
Rounding out the demos was Ruth Anne Parker talking about texture.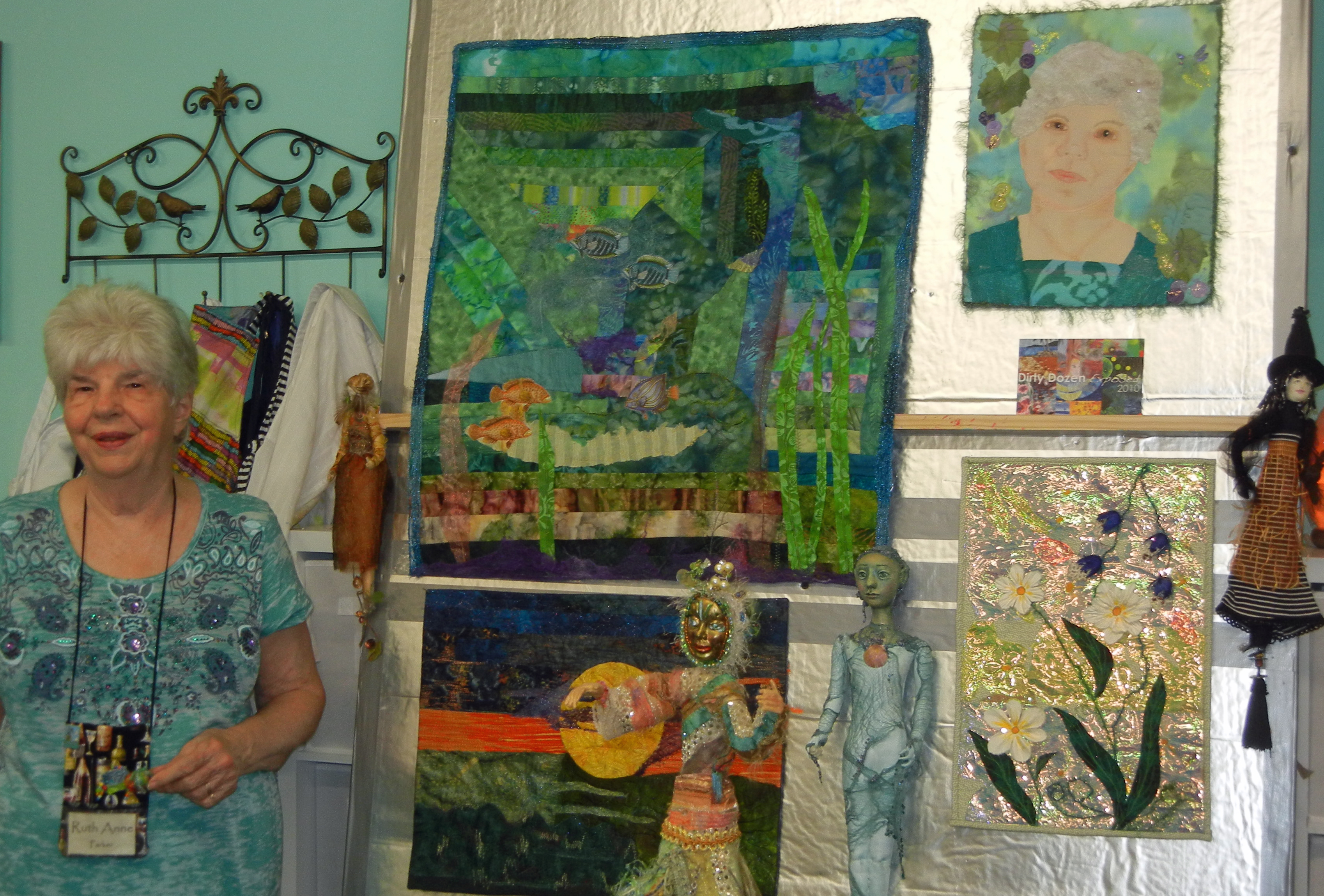 In addition to making art quilts, she creates wonderful dolls.  The latter gives her special expertise with all sorts of media and techniques:  cheesecloth, paper, metallics,  modeling clay, and feathers, to name a few.  Speaking of feathers, she's used them as hair on her doll below.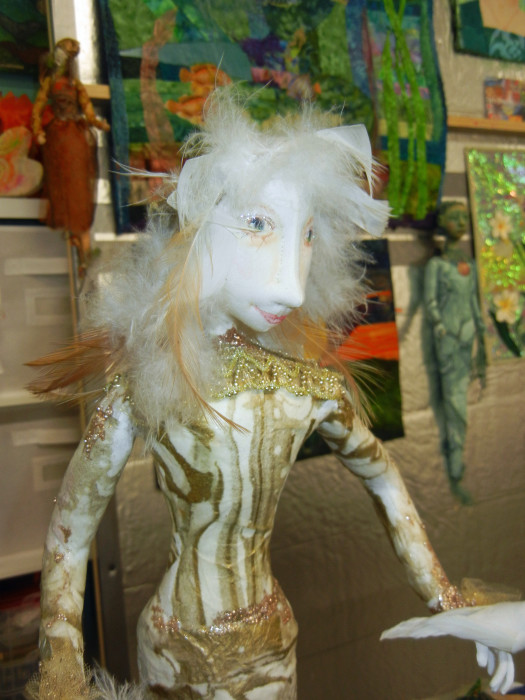 Bev O'Connell is one of our most prolific members and she'll work with ANYTHING – from bones to dead leaves.  She brought many of her technique books and projects for our viewers to enjoy.  They loved her stuff!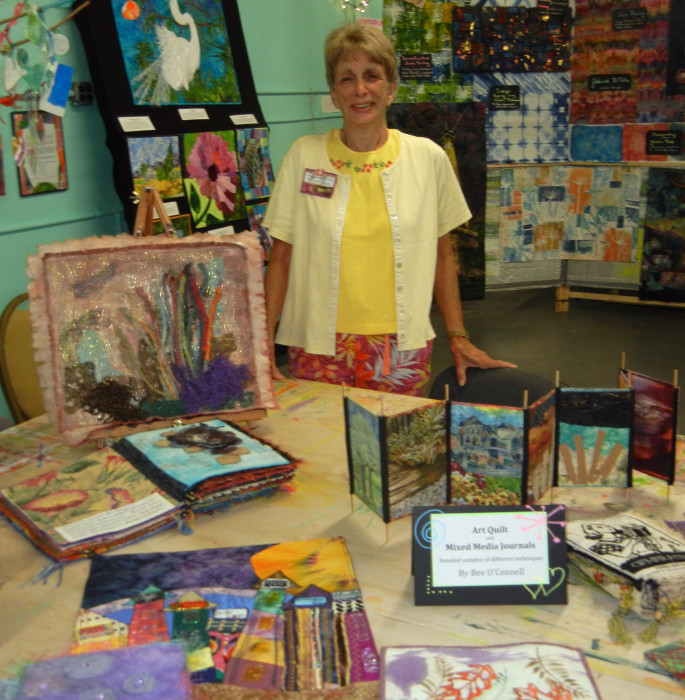 Like this book, with examples of many different techniques.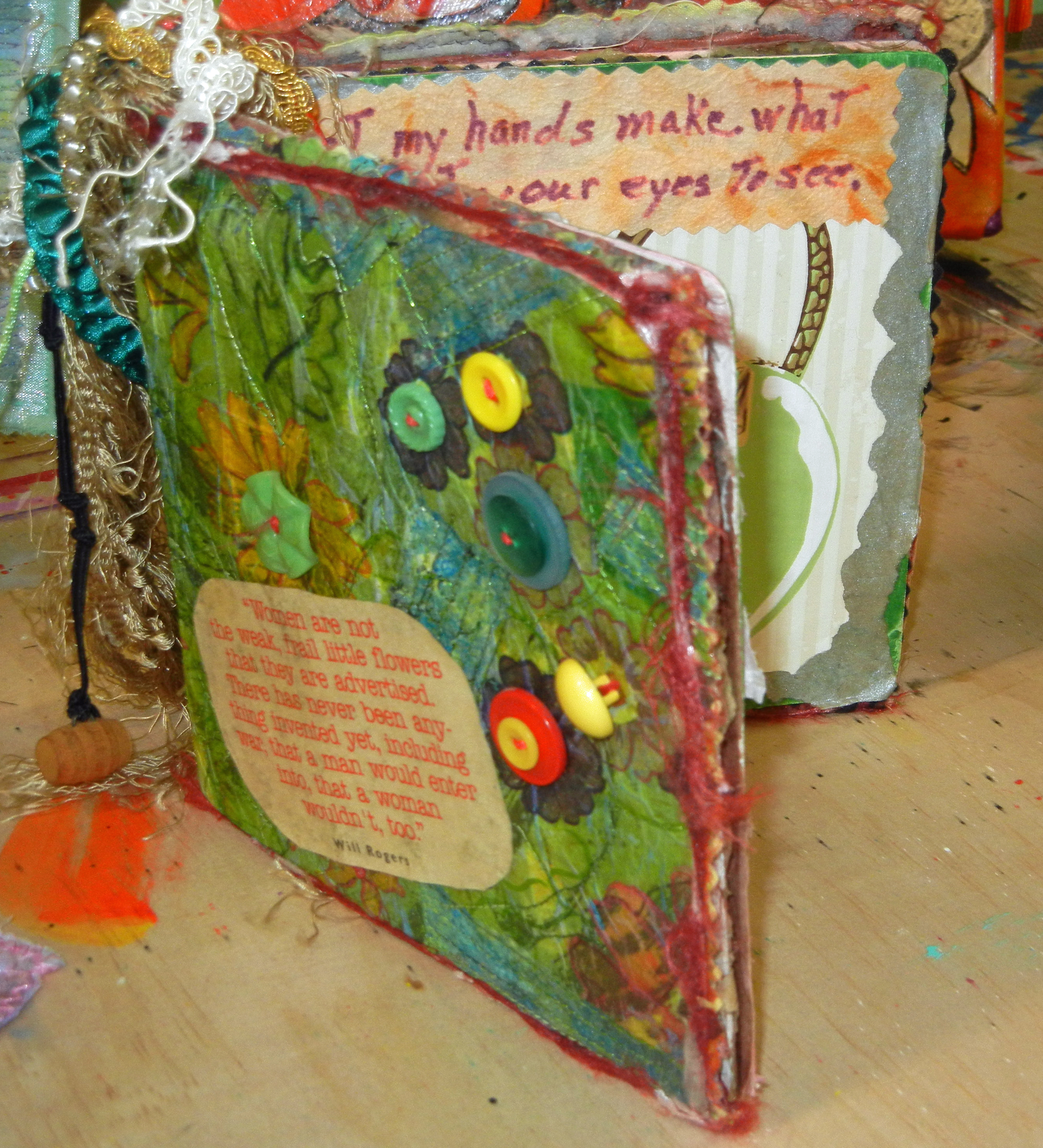 Dij Pacarro is very talented and is skilled in many different techniques.  Her display board will give you a small taste.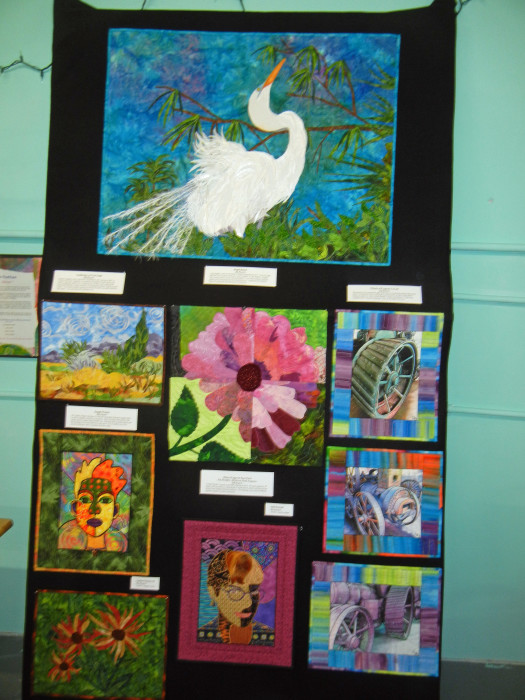 Terri Drake is one of our newest members.  She enjoys thread painting and working with Inktense products.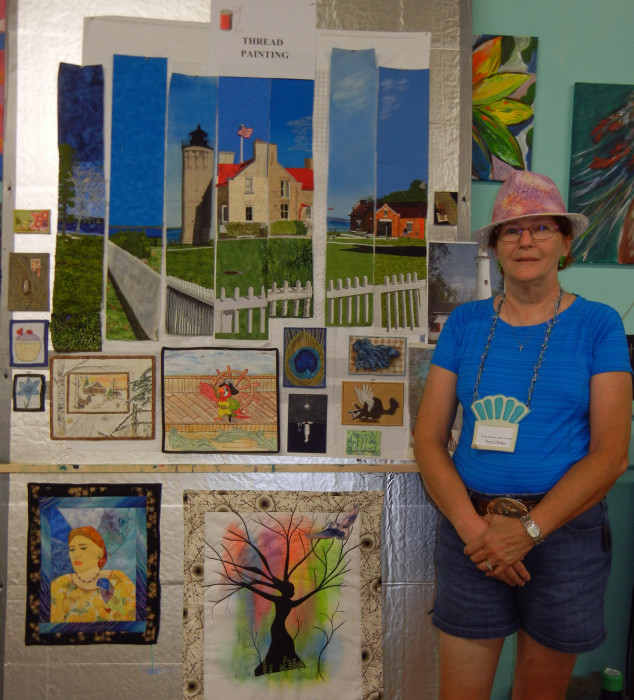 The fractured/sliced piece is being created by another group Terri's in.  It's pretty awesome, don't you think?
I'm SO fortunate to belong to this vibrant group of artists!  We get excited about one another's work, learn from one another, and always enjoy being together.
Ellen Lindner