I had fun teaching last month in both The Villages and Ocala, FL.  Both groups of students were enthusiastic and hard working.  And, of course, we had fun as well!
The Villages' ladies took the Double Reverse Applique class, which features an apple project.  My set up showed them all the steps, as well as results in several different colors.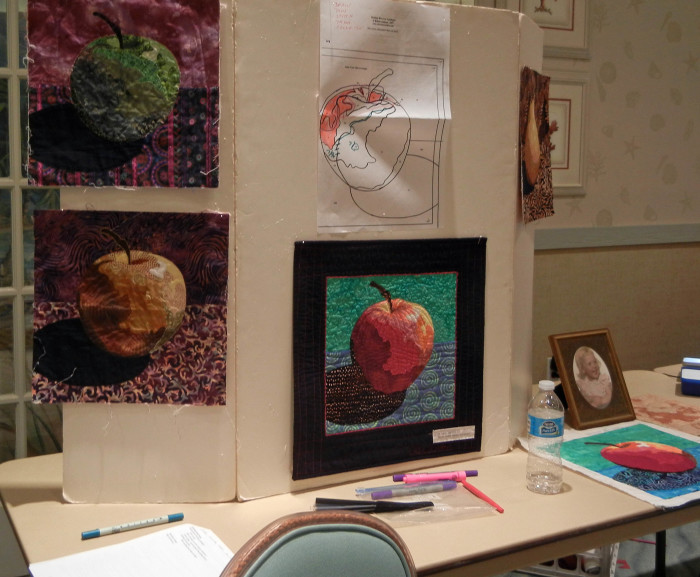 They worked hard.
And produced excellent results, like the apple Gail made, below.  (She's on the left and I'm on the right.)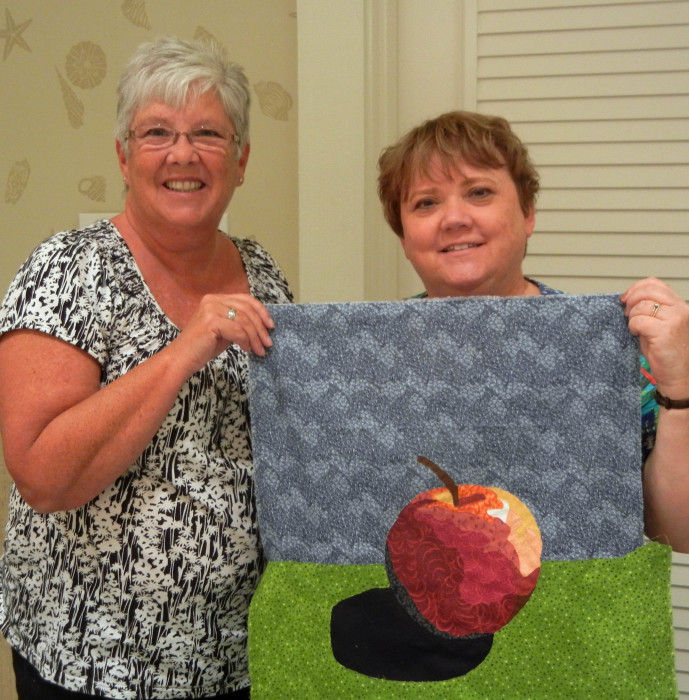 It was a fun day!
The Ocala ladies selected Grow with the Flow as their class.  Several of them were new to some of the skills used, but they jumped in with both feet.
Pat had hers completely quilted and faced by the end of class!  All it needed was some pressing, a sleeve, and a label.  And doesn't it look great?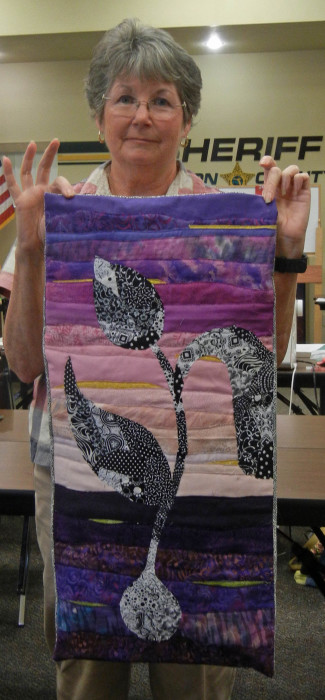 Lulu chose orange as her accents, the complement (opposite) of blue.  It worked really well!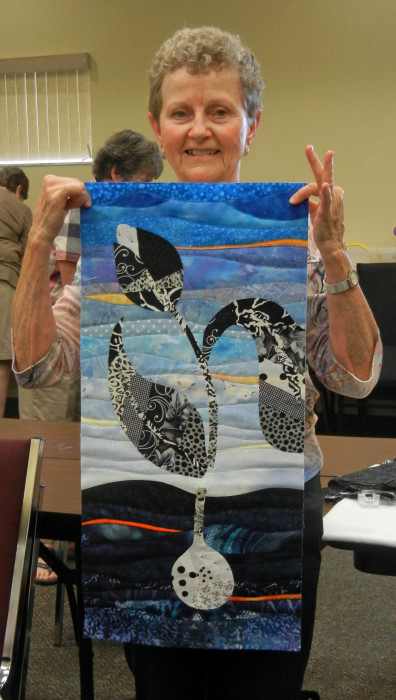 Here's Annette's in-progress.  Don't you love her background colors?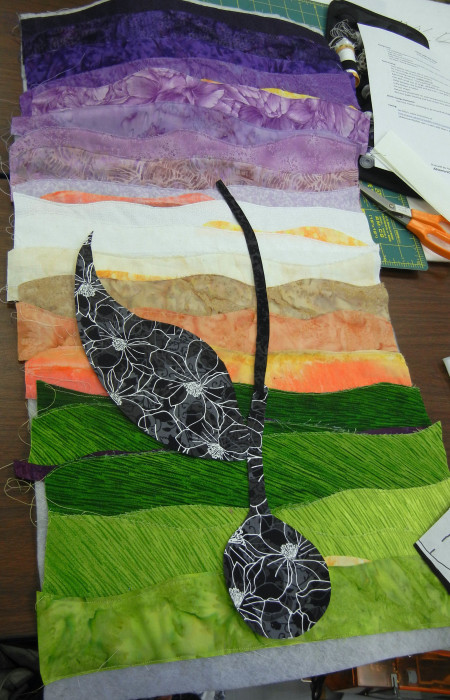 All the quilts were looking fantastic at the end of the day.
I always enjoy teaching these classes and meeting new people!
Ellen Lindner