Did you miss seeing this cute angel ornament on my blog?  (I made these ornaments for family members, using vintage photos of each recipient. This one shows me!)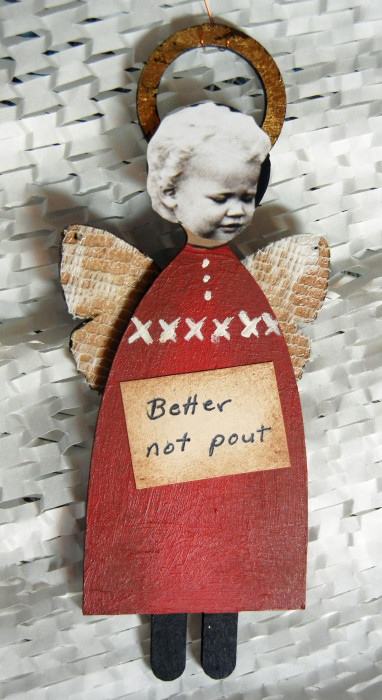 But all this cuteness has been landing on my NEW blog, which didn't have a subscription feature.  But, now it does.  I hope you'll sign up to receive my blog posts in your inbox.  To do so, go to the new blog and look for the subscription interface way down at the bottom of each page.
Thanks for following along.
Ellen Lindner
AdventureQuilter.com/blog