It Just Had to be Done
I couldn't take it.  It just had to be done.
That is, reworking a previous piece.  In this case, it was a glued collage, originally completed in 2012, called Garden of Restfulness.  Here's the "before" version.  Definitely not horrible, but I thought it needed some flowers higher up.
Click any image for a larger view
So, as usual, I did some playing.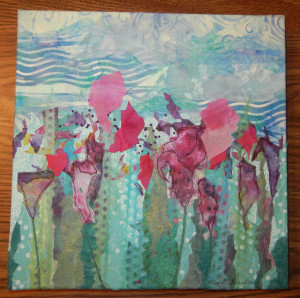 Much better.  I glued the fabrics down and arrived at this "after" version.  (These next two photos show the true colors.)
More French knots added interest.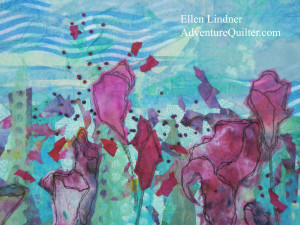 Am I the only one who alters things after they're finished?
Garden of Restfulness, 12 x 12, $125.  Audition it in your home.
Ellen Lindner