Notes for a Friend, #10-12
Although it might seem like I've only had Korea on the brain, I've actually been doing lots of artsy things in the month since our return.
You may recall that I started a few new "Notes for a Friend" at an art festival, where I asked passersby to help me select fabrics.  I've now completed Notes #10-12 and I'm quite happy with them.
Please click on each image to see a much larger view
Note for a Friend #10: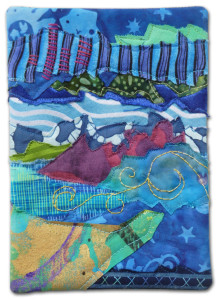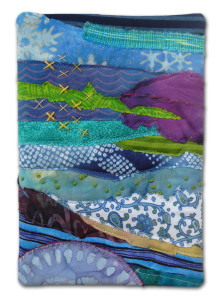 and #12: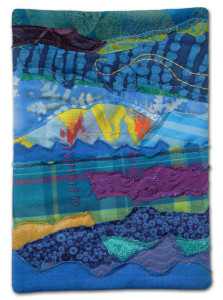 These little notes continue to be a lot of fun to make, and I've sold quite a few.  They're available both unframed and mounted on glass with a narrow black frame.  I especially like the second option.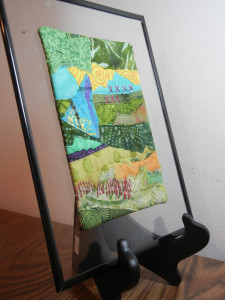 The frame is 8 x 10, which gives these small pieces more presence.  And I love the glass "matting!"  These come with their own acrylic stands for table top display, or they can also be hung on a wall.
(Click the title about each image for purchase information.)
I guess I'm addicted to these little guys.  Watch for more.
Ellen Lindner