Floral Improv Samples
I've been working on making samples for my newest class, Floral Improv.  In it, I'll be teaching students how to make several flowers without a pattern.  Then, we'll learn a little about composition as we consider ways to arrange them.  Each one will be very different, and I'm very excited about it!
Here's the first sample I made, which I've named Garden Frolic.  I think it's a very happy piece.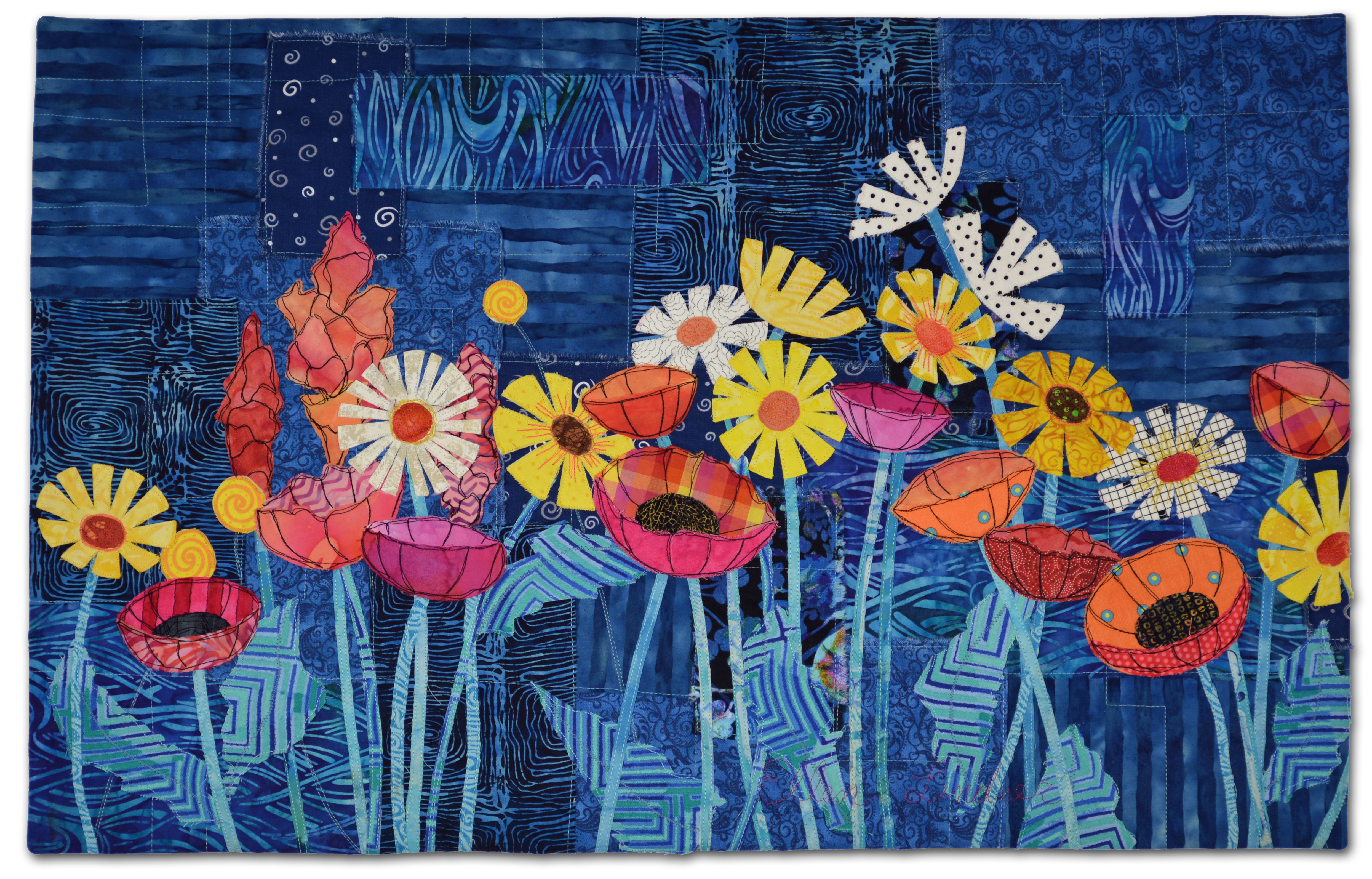 And here's a detail shot.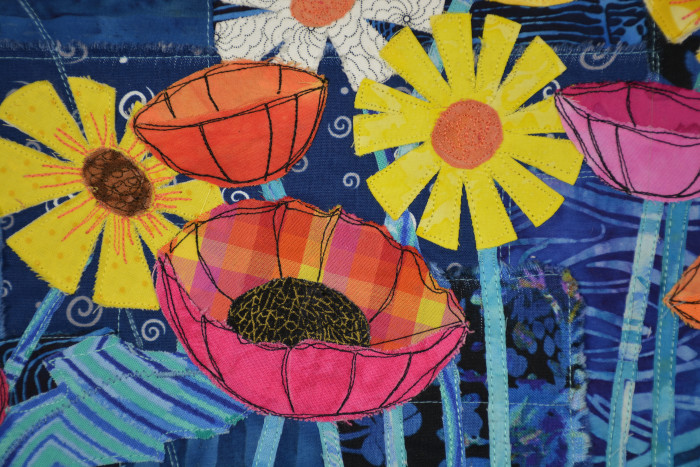 While making this quilt it quickly became obvious that it was too large to use for a live class. Still, I knew I could use it for the online version of the class, and I set to work on some smaller pieces for the live version.
Here's Happy Garden: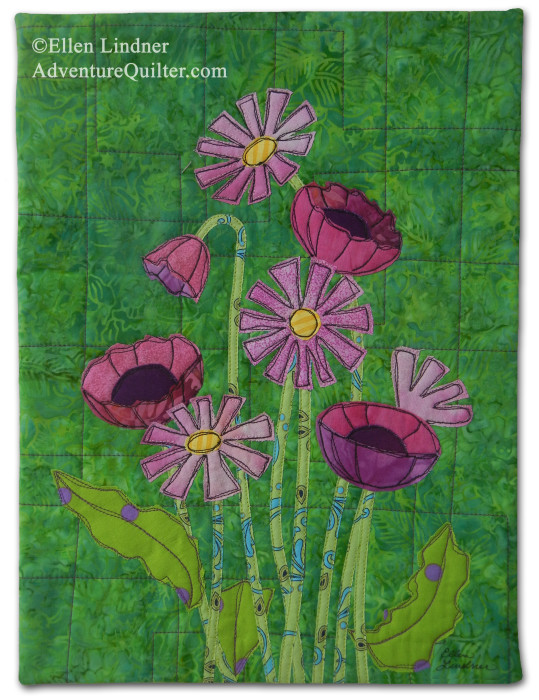 And here's another version, still  un-named.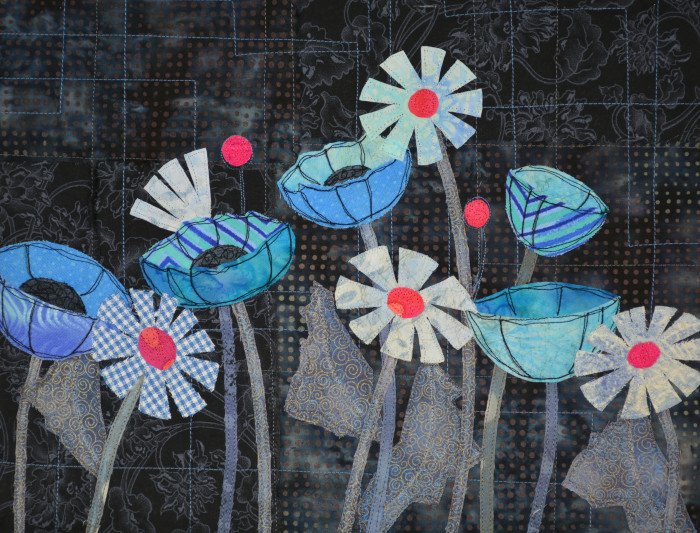 As you can see, these can vary quite a bit, in orientation, color, and composition.  I think it's really going to be fun to see what a classroom of students will do with this technique!
I'm hoping to teach the first live version of this class in about a month.  After that, I'll be ready to schedule it elsewhere and to create an online version.  Watch the newsletter for details.
Ellen Lindner